This Willamette Valley rural haven is the expression of the clients' vision of family as a source of joy.
The land with barn and humble dwelling had been their family retreat for years, but without the comforts of home. They wanted to design a new house and garden that would attract their seven grown children and bring their extended families together. The new residence and developed landscape add comfort and beauty, transforming this homestead property into a place for multiple generations that has the spaciousness of a resort and the playfulness of camp.
The uniqueness of this place is the land itself. A south slope facing a majestic hill resplendent with native Oregon trees – maple, oak, alder, ash and fir – with a vigorous creek at its base and long views up and down the valley – what could be more inspiring? It is obvious why the original settlers chose this location for their homestead. All the interventions – the form of the building, the location of the terraces, and the scale and orientation of all the rooms both indoors and out – were responses to the inherent beauty of the landscape. The materials and the details of their assembly were drawn from local precedents.
Nestled in the foothills of the Coast Range, the home is sited in a small valley with a stream running through it. The house embraces the south slope of a hollow and angles slightly to take advantage of the long views up and down the valley floor. Porches, terraces, lawns, water features, and a fire pit, extending from the house on all sides, create special places to sit that complement a similar set of indoor places.
The magic of this project is the variety and flexibility of spaces that are expansive enough to accommodate thirty people while being intimate enough for two. Many areas have multiple uses to attract family members of all ages, while allowing individuals to read, work, or play on their own while still being part of family time.
In order to be authentic to the site, we chose humble off-the-shelf materials, such as stained plywood paneling and the galvanized feed and water troughs that became the spring-fed fountain. We transformed these humble materials into elegant design assemblies. The result illustrates that refined design is obtainable with affordable material choices.
The clients were integral members of the design team, always coming to the table with open minds and excitement about fresh ideas. They encouraged us along with Architect Rob Thallon, and Builder Steve Ives, to collaborate at all stages of the design and production. Several of the most creative finish details were the result of midstream inspiration.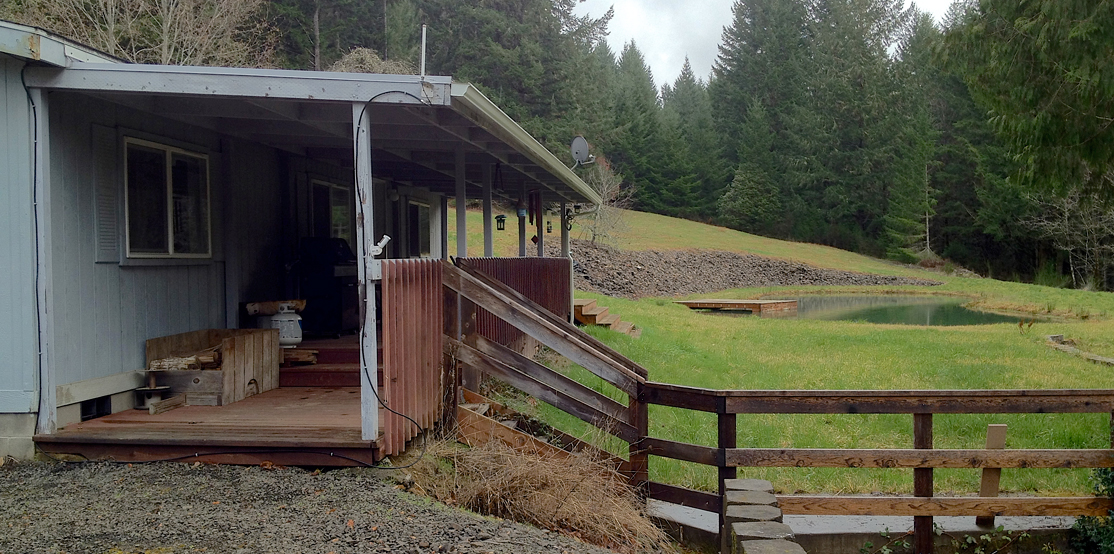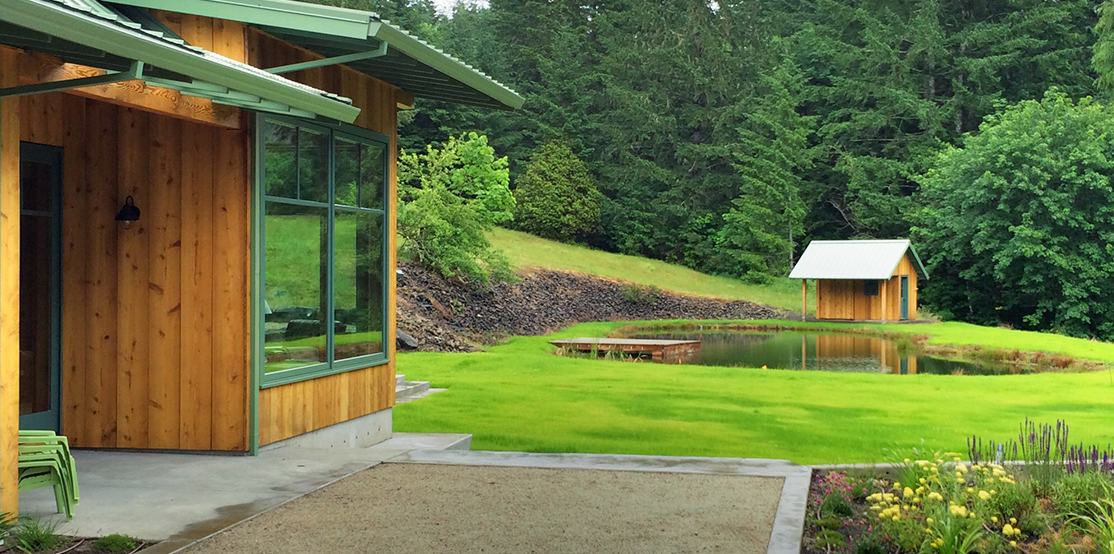 Views of Star Farm before and after intervention
More