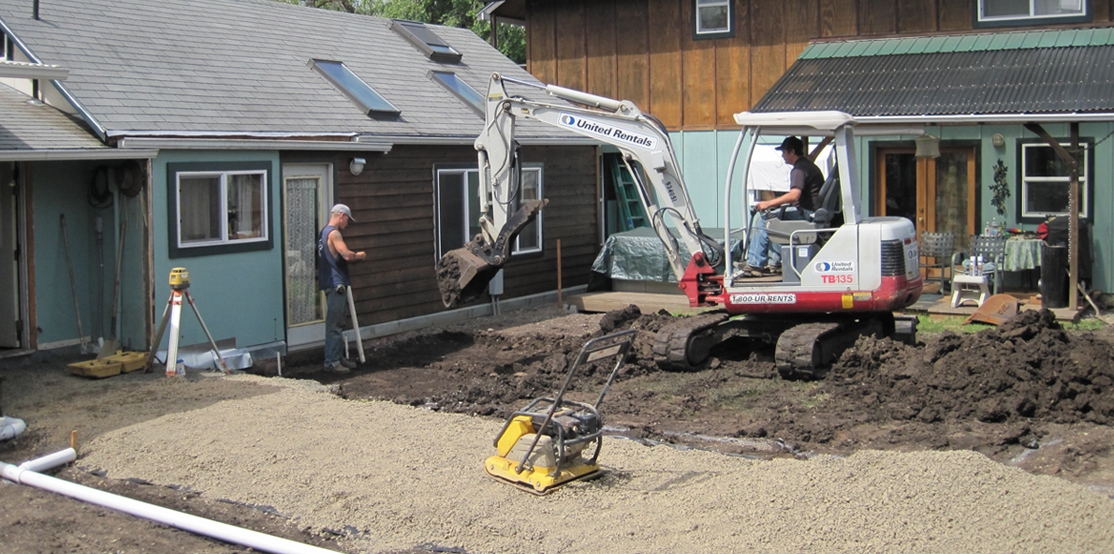 Now that the rainy days in Eugene outnumber the sunny, have you noticed wet patches and mud pits growing in your landscape? Ask yourself - do these mucky areas reappear every winter and keep you out of your garden all season long? An emergent sea of mud is more than an annoyance. Improper drainage results in unusable outdoor spaces. Bog-like conditions in areas of circulation such as walkways or paths can be dangerous – not to mention horribly messy as you move between the indoors and the out.
Perhaps when summer arrives and the water retreats, you forget about this reoccurring rainy season problem. But now that the wet has settled in for the foreseeable future, let's take care of it once and for all.
Grading and drainage is a delicate art and best tackled by landscape architects. These rainy days provide opportunities for us to observe your landscape and identify the tell-tale signs of dysfunctional drainage. It is easy to see where water pools, but it is more difficult to understand why. We will brainstorm strategies to address drainage problems including soil amendment, sub-grade infrastructure, surface drains, and most importantly, grade manipulation. In many of our past projects, such as the Wiley Garden, we were able to design solutions that transformed constantly wet and uninviting outdoor areas into landscape rooms that you can actually live in all year long.