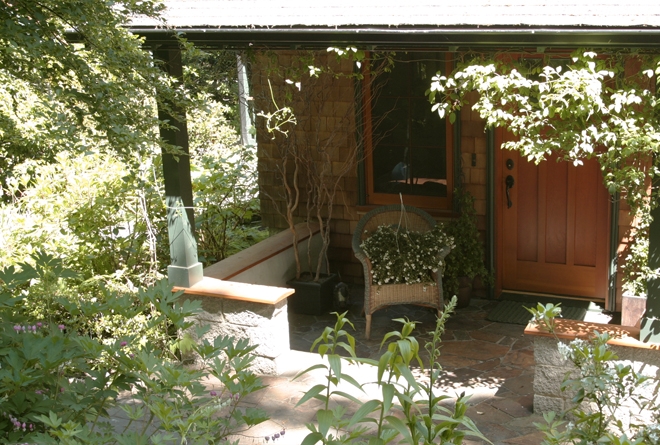 The majority of homes in America boast front porches, whether they are simple and modest or elegant and expansive in design. But, why? What is it about the porch that has resulted in its reign as a standard commodity in North American landscape architecture?
The name Andrew Jackson Downing carries with it the answers to such questions. Downing was not only a dedicated landscape designer, horticulturist, ad writer, but also a pioneer of American landscape architecture. He is considered by many to be largely responsible for the popularization of the front porch, because he widely publicized the notion that the feature serves as a necessary intermediary between nature and the home.
According to Downing, a porch "serves both as a note of preparation, and an effectual shelter and protection to the entrance" of a home. This brilliant landscape architect perceived the porch as an important addition to the home that not only establishes continuity between the home and the land, but that also invites one to admire and enjoy nature more comfortably.
Lovinger Robertson Landscape Architects share in Downing's passion for establishing unity between the home, those who dwell within it, and the surrounding landscape. If you wish to create a cohesive residential, commercial, or institutional space, contact Lovinger Robertson Landscape Architects today. Through our careful three-step process of analysis, design, and installation, we will gladly work with you to plan and actualize landscape and architectural designs that reflect your desires.
Sources:
A treatise on the theory and practice of landscape gardening, adapted to North America; with a view to the improvement of country residences ... with remarks on rural architecture. By the late A.J. Downing, esq.
Downing, A. J. (Andrew Jackson), 1815-1852., Sargent, Henry Winthrop, 1810-1882.
New York: A.O. Moore & co., 1859.