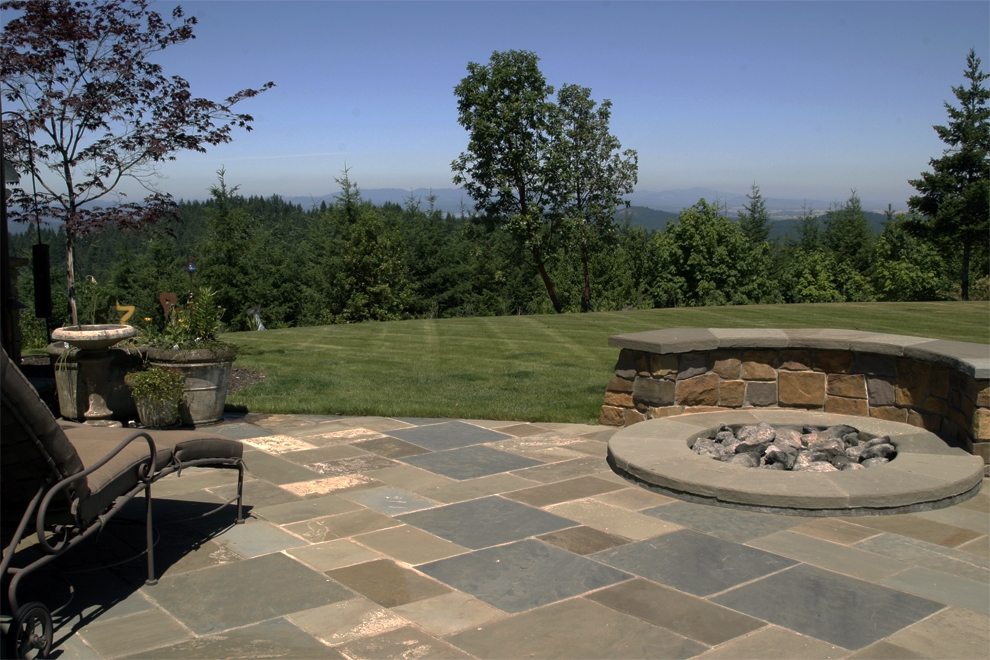 In the market for a new attraction out back without a total overhaul? Landscaping ideas can be as little or as big as your heart (and wallet) desire. If a small addition is all you are looking for, a fire pit may be just what the landscape architect ordered.
Depending on your existing landscape design and the type of project you're willing to undertake, you may find something as simple as a decorative, wood-fueled fire bowl or something as extravagant as a built-in, propane-fueled fireplace with glistening fire glass. Decide what is right for your residence in Eugene, Oregon.
When deciding what will work best for your setup, there are a few important aspects you'll want to consider:
First and foremost, your budget. There is no sense it getting all worked up about a particular plan just to determine there's no way to fund it. Establishing a budget first will help reign in your ideas and ensure you don't get in over your head. Depending on your plan, you may be able to incorporate phased upgrades, so you don't need to bear the cost all at once.
Space/location: Whether you have acres of forest and rolling hills, or a contemporary condo downtown with a small patio, there's surely something to suit your needs. Deciding how much space you're willing to dedicate and the best locations to work with, will help you hone in on your options. It's important to consider what purpose you want this fiery addition to serve. Are you the first one to throw a celebratory barbeque when we get three consecutive days of sunshine or do you prefer to cozy up for a quiet night in with someone special?
Fuel Source: Deciding whether you prefer the convenience and clean burn of gas or propane, or you relish the smoky air of a wood fire pit on a cool summer night, can be a tough decision but one that you'll need to establish early on.
Whatever your decisions may be, now is the time to get that fireball rolling. Long summer days and cool summer nights will be here before you know it!