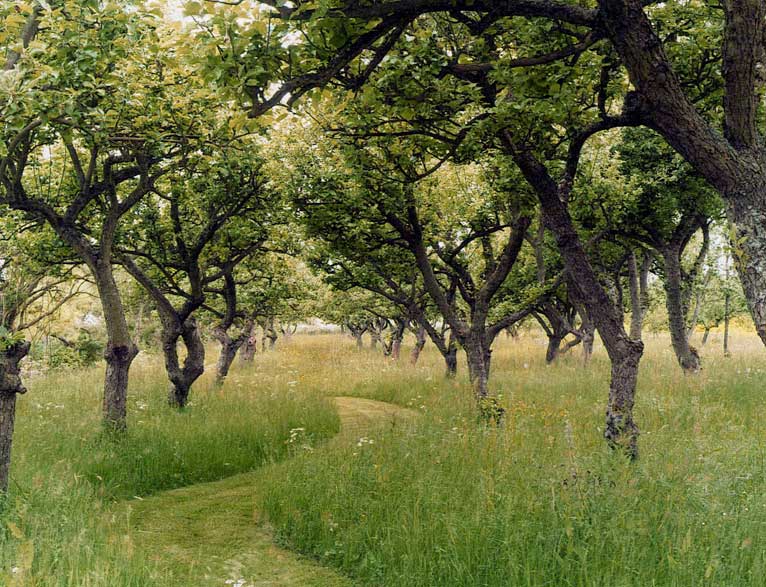 Does something flutter in your stomach when you drive past the straight lines and orderly patterns of an orchard? Do you love taking home an entire bushel of locally grown apples from your favorite pick-your-own orchard? If you find yourself nodding yes in response, a part of you must long for an orchard of your own. And you're not alone. Many of us who live in the Willamette Valley desire to be part-time orchardists. During peak harvest times, Eugene is absolutely bursting with a bounty of apples, pears, filberts, cherries, plums, figs, and apricots.
But why is it that we Eugenians feel such an affinity towards orchards?
Homesteading on rural, suburban, and urban plots is particularly popular in our neck of the woods. Perhaps striving for self-reliance and sustainability appeals to our pioneer spirits. Perhaps it's as simple as knowing that the food you grow yourself tastes better than anything you could buy at a store. There's something about participating in a harvest that keys us into the rhythm of the seasons. Growing our own fruit and nuts is not only gratifying, it tunes us to into the landscape on an altogether deeper level.
Orchards tickle the part of our hearts and minds that tap into our collective landscape memory. Stretching back into time, orchards have been tightly woven into the idea of a tended garden. In "The Garden of the High Official of Amenhotep," one of the oldest paintings of a planned garden, we see that fruit trees were integral to the composition of ancient Egyptian gardens. The orderly layout of an orchard symbolized the Romans' ordered sense of the world. Romans even worshipped a goddess named Pamona who tended and protected fruit trees and orchards.
Reminders of our landscape's agricultural past are all around us. Pre's Trail in Alton Baker Park winds through remnant filbert orchards. Dorris Ranch in Springfield is the oldest filbert orchard in the United States. These are the places that we love to revisit. The scale of the orchard trees is relatable to the human body. They do not soar high above us, making us feel small and diminished. When arranged in orchard rows, the branches of individual trees form an arching ceiling over our heads, sheltering and protecting us. The trees are nourishing both to our bodies and our spirits.
You don't need an entire orchard evoke the same feeling. Even if there is just one remnant apple tree on your property, you can build upon and continue that legacy with space-saving techniques.
If you think you are ready to start your own orchard, now is the time. Fruit trees are available for purchase in local nurseries. Also stay tuned to our Facebook and Blog pages - an upcoming post will outline the interconnecting aspects of orchard cultivation that you will need to consider during your planning phase.